Born in Raleigh, North Carolina, Mr. Stanley graduated in 1984 from Raleigh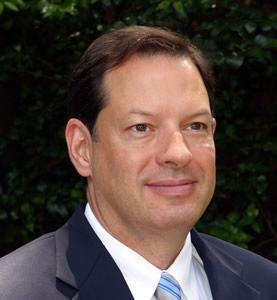 's Athens Drive High School. In 1988 he graduated from Rutgers University in New Brunswick, New Jersey, with a Bachelors Degree in Political Science, where he was recognized as a Henry Rutgers Honors Scholar. He subsequently attended the University of Tennessee College of Law in Knoxville, and was awarded his Doctorate of Jurisprudence in 1992.
Following law school, Mr. Stanley clerked with Caldwell, Winston, Massengill and Hyder in Bristol, Tennessee (currently known as Massengill, Caldwell & Coughlin, P.C.). In 1993 Mr. Stanley began his legal practice as an associate with the Hodges and Campbell law firm in Wytheville, Virginia. After three years, he became a partner and continued his practice primarily focussing on personal injury litigation, both as a plaintiff's and defense attorney. While at Hodges, Campbell & Stanley, he periodically served as a Special Prosecutor in Wythe and Bland County criminal cases.
Mr. Stanley has successfully litigated products liability, medical malpractice, and wrongful death cases in both State and Federal Courts throughout Virginia. Many of his personal injury cases arose from traffic accidents occurring along the I-81 and I-77 highways which pass through Southwest Virginia.
In 2000, Mr. Stanley opened his current law office which is located directly across from the Wythe County Courthouse. There his practice continues to include personal injury and criminal defense, but has also evolved to include traffic related offenses. These offenses include speeding, Reckless Driving by Speed, DUI, and various issues facing commercial and non-commercial drivers.
Law School: University of Tennessee College of Law, J.D., 1992.
College: Rutgers University (New Brunswick), B.A. Political Science, Henry Rutgers Honors Scholar, 1988.
Member: Wythe County Bar Association (President, 1999-2001), Virginia Bar Association; Virginia Trial Lawyers Association; Town of Wytheville Board of Zoning Appeals (1998 to present), Town of Wytheville Recreation Board (1998 to 2008).